Who Is Pete?
I've always been able to draw and still love it.
It wasn't till I was working in the local Stelco Pipe Mill, Welland Tubes, when I was 20, that I realized I might be able to make a living as a commercial artist.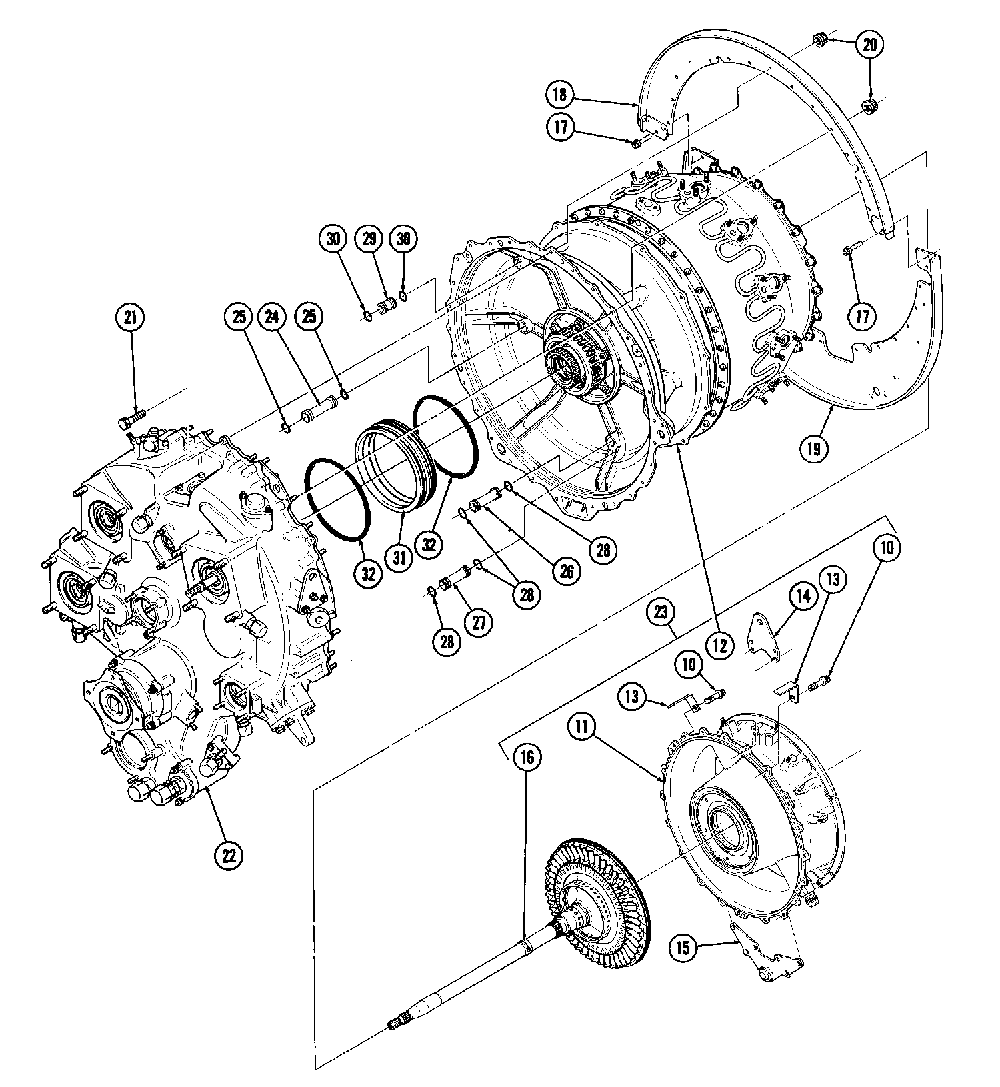 Initially, I was inspired by the Exploded Illustrations in car repair manuals, like Chilton's and Haynes … plus Hot Rod and Car Craft magazines. I searched out schools that taught Technical Illustration and, to build on my natural talent, enrolled at Sheridan College, an hour's drive away.
So, I moved away, 40 years ago, to go to College and after graduating the intensive 3 year course, worked as a Technical Illustrator.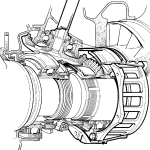 As a Technical Illustrator, I created highly accurate exploded and cutaway views of things like Jet Engines, for the Technical Maintenance manuals for various companies in the Aerospace industry. [ Such as Pratt and Whitney and Canadair in Montreal, Landing Gear systems for Messier Dowty, and for Streetcar and Rapid Transit vehicles for the UTDC in Kingston, plus Atomic Energy of Canada, as well as many, many other Engineering projects.]
I simultaneously freelanced as a Graphic Designer, Illustrator and Art Director in the Advertising Industry, and have had my work appear in various newspapers and magazines.
I continued to learn and evolve throughout my entire career. I had a couple of opportunities to work with Master Illustrators and picked up some valuable tips and tricks, which allowed me to work better and faster. A positive aspect in the deadline oriented world of Illustration.
While working as a Technical Illustrator in 1984, and having had a taste of seeing my artwork in National newspapers, I enrolled in The Illustrators Workshop just outside of New York City. This 5 day workshop was conducted by the TOP names in US illustration. Robert Heindel, Mark English, Bob Peak and Bernie Fuchs. Superb artists all! I learned, not how to Draw and Paint but, in casual conversations with these guys, how to deal with Creative dry spells and the like. But we did get to see how these artists work and from THAT point of view, it was 5 days very well spent.
In the last 20 or so years I've had to learn and keep abreast of the Mac computer because the entire Graphics/Printing industry has gone that way.
I relocated back to Niagara, and St Catharines in particular, in 2002, and have rediscovered the area … from Niagara-on-the-Lake, Short Hills Park and various park trails … to all the local sights … including the Welland Canals.
After having created very tight, very accurate renderings for 35 years, and after 15 years or so of creating artwork on a computer, I am now experimenting with various media … rather than using software and a mouse to depict every small detail, I'm using larger brushes and looser strokes to apply the traditional media … whether it be Acrylic, Watercolour, Pen and Ink or Pastel.
Over the years I've learned to wear many hats including Art Director's and Creative Director's 'hats'.
And now, I have to learn another aspect of the Visual Arts … that being to create what you want, no deadlines and show 'em where and when you want.
Being an avid outdoorsman, having canoed / camped in the backcountry of Algonquin Park, Killarney Park, Temagami as well as backpacking in Alaska, the Canadian Rockies and the Himalayas, I've got plenty of inspiration.
After having spent so many years creating work for a specific Engineering or Marketing requirement and on a deadline, I'm still getting used to being able to create a painting on my own schedule and for my own satisfaction.
In 2013, I was asked to teach a class and I really enjoy it ( I never thought I would, or could, teach!! ) And when they get frustrated with a painting they're working on or they'll say "I don't like it" I tell my students all the time, that making art is supposed to be Fun!
Art IS Funn!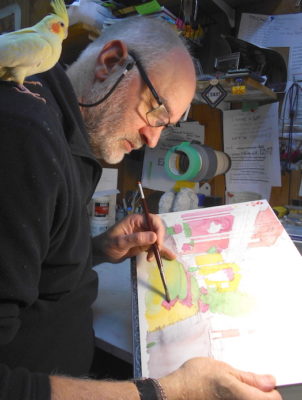 Art Equals Funn!
I have participated in just a few Art shows:
Art by the Lighthouse, NOTL – 2010, 2014
SCAA show in Montebello Park – 2011
St Catharines City Hall – 2011 (One of my paintings from this show was purchased by the City)
Welland's Rose Festival Art Show – 2011, 2014
SCAA show in Toronto's Rainbow Gallery – 2014
Pelham Summerfest's Art in the Park – 2014
Artistry by the Lake, NOTL – 2014
RiverBrink Art Museum, Queenston Ontario – 2018
Welland's Rose Festival Art Show – 2019